List of services provided:
Campaign strategy and management
Keyword & Negative keyword research
Creative & unique copy
Budget management
Device optimization
Comprehensive reporting
Tracking & measuring success
Re-marketing "If applicable"
Household income targeting "If applicable"
Bid & position management
Localized & global location outreach
Demographics research & deployment
Ad Scheduling
Ad extensions "Sitelinks, Callouts, etc."
Ad copy A/B testing & optimization
Landing page ad-scoring
and more!
Many companies and freelancers are "doing" PPC. But are they "nailing" it? If you're looking for comprehensive, active Google AdWords account management, my services may be for you.
Whether you have a big account, a tough account, or a solid budget and a niche account, let's talk!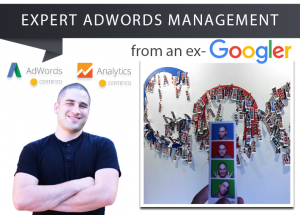 Looking for Display, Video or Shopping campaigns optimization? Message me now for a FREE consultation.